The impact sound insulation material REGUPOL sound and drain has the CE marking and has been tested to DIN EN ISO standards. It provides acoustic insulation, membrane protection and drainage for a wide range of balcony and terrace constructions in one product.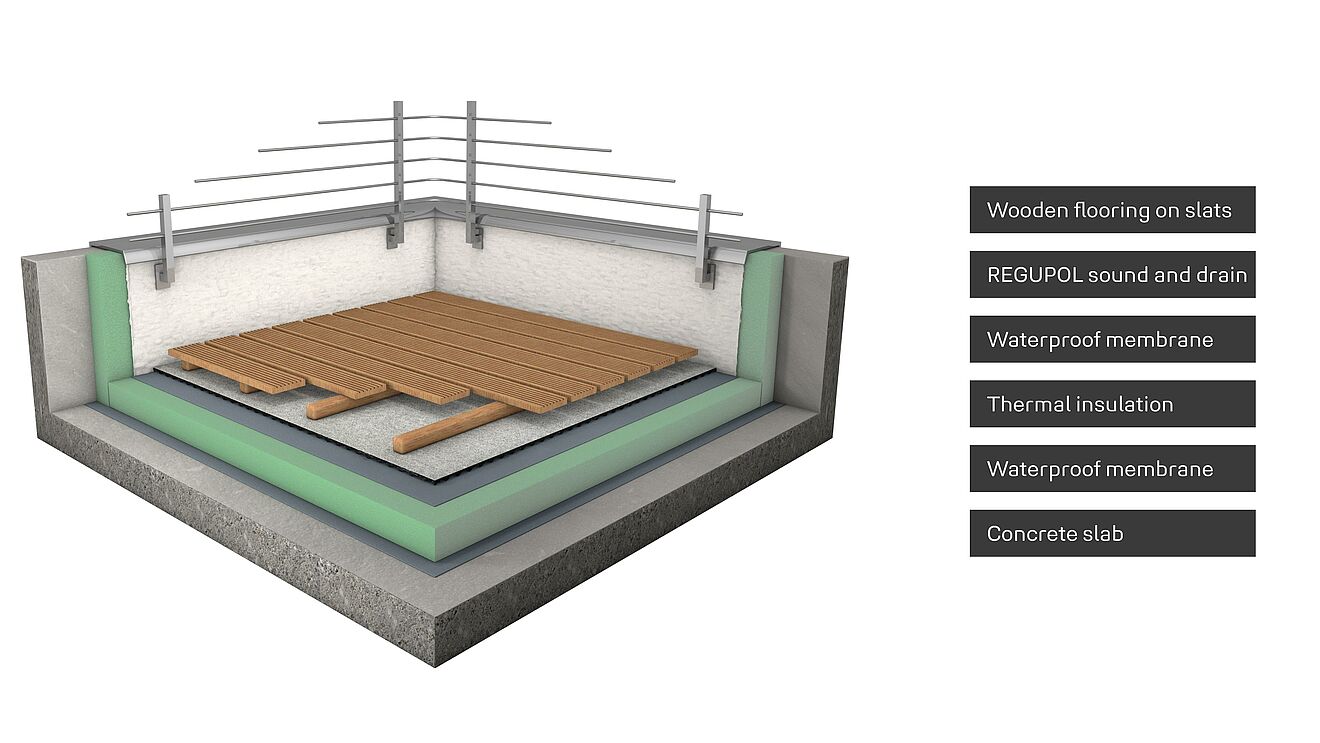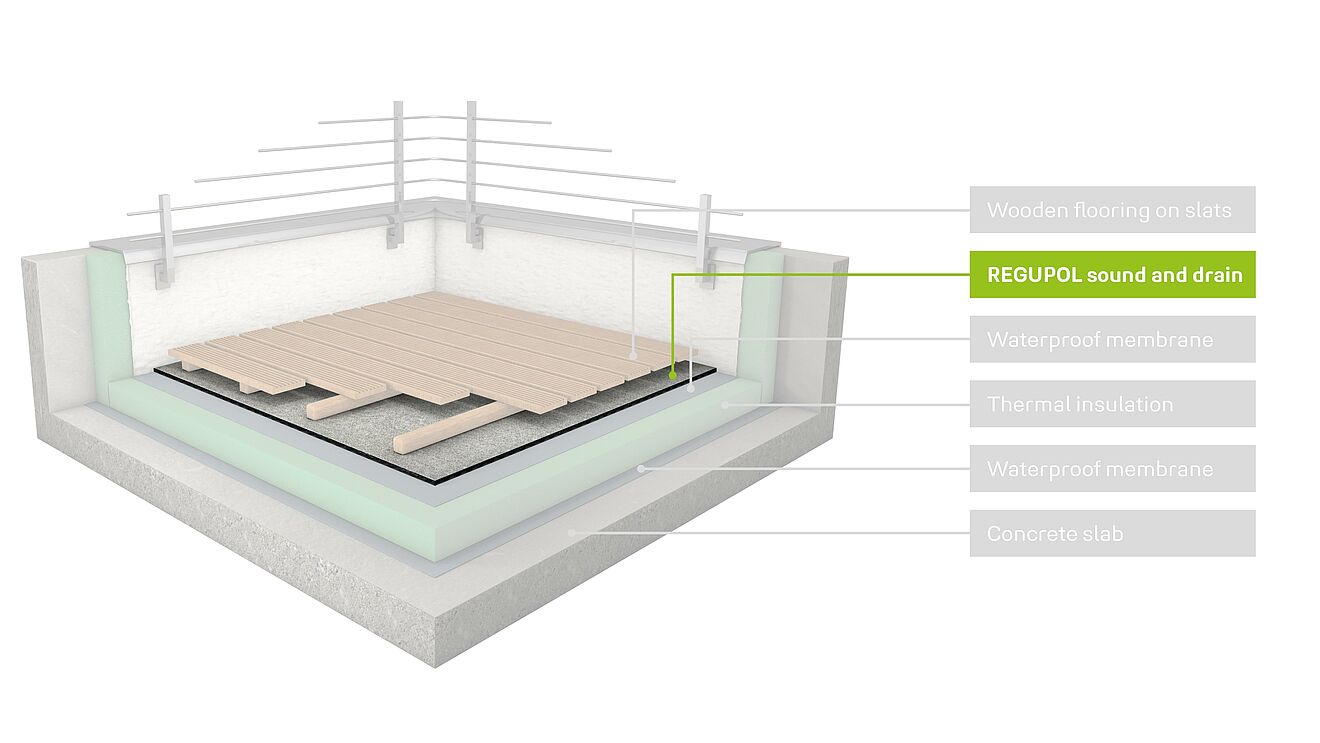 REGUPOL sound and drain products are monitored by internal quality control and third-party inspections subject to the European Technical Assessment ETA-18/0239, which guarantees reliable planning within the European Economic Area
REGUPOL sound and drain 22 has a dynamic stiffness value of ≤ 21 MN/m³ and provides an impact sound reduction between ∆Lw ≥ 28 dB and ∆Lw ≥ 37 dB.
In compliance with ETA 18/0239, REGUPOL sound and drain 22 shows ozone, oxidation, hydrolysis and weather resistance. It serves as a protective layer to prevent damage to the roof sealing and has been developed with good drainage properties. For balconies and pergolas, REGUPOL sound and drain 22 can be used in combination with Schöck Isokorb® XT.
REGUPOL sound and drain 22 can be installed under fine chippings with concrete tiles but should be checked for stability on-site prior to installation due to the possibility of different mixtures of fine stone chippings that can have different load bearing capacities. To increase stability, pressure resistant thermal insulation ≥ 300kPa can be used. REGUPOL sound and drain 22 is compatible with various roof sealings containing PVC but needs to be approved in each individual case.